'Clue' A Success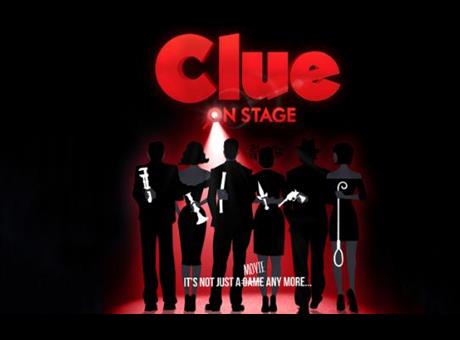 Hang on for a minute...we're trying to find some more stories you might like.
If you didn't get a chance to come out and see Teaneck High's fall production of Clue: On Stage, you missed out big time. Our drama department hits the nail on the head every time, and this production was no exception. The play tells the story of six individuals, Colonel Mustard, Ms. Scarlett, Mrs. White, Mrs. Peacock, Professor Plum, and Mr. Green (played by Elyjah Jackson, Iris Martin, Laura McDonald, Anubys Perez, Raymund Tandigan, and Devon Wells, respectively) who have been invited to a dinner party at the derelict and eerie Boddy Manor on a dark and stormy night. They are each greeted by Wadsworth the Butler (Eitan Hiller) and learn that they are all being blackmailed by none other than Mr. Boddy himself (Sidra Razzaq). What follows is a night of laughs and suspense as the guests try to figure out who killed Mr. Boddy, the cook (Gracelda Neri), Yvette the maid (Lily Greenberg), the cop (Joseph Tamarez), the motorist (Jacob Santon), and even a cat.
Professional, top-tier acting and tech are what our theater department gives to us every year.  This fall production was very senior heavy and it shows how hard the graduation will be hitting the theater department, but there is no doubt that the years to come will be just as great as the previous for Teaneck Theater. Make sure to come out and see the Spring Musical, Annie! Information is to come. Keep an eye out, and great job Teaneck Theater!