Paige Elder, Staff Writer
January 20, 2023 • Comments closed
Teaneck High School has a good deal of sports that many students could choose from. All with good and bad traits, but they are all available to benefit students. One benefit is making new friends. Some people find it hard...
Malyeka Charles, Staff Writer
January 20, 2023 • Comments closed
Here at Teaneck High School, we as whole need to be held accountable for not giving the Twirlers the recognition they deserve. Oftentimes we overlook their dances and the significance the Twirlers have...
June 13, 2022
June 13, 2022
June 13, 2022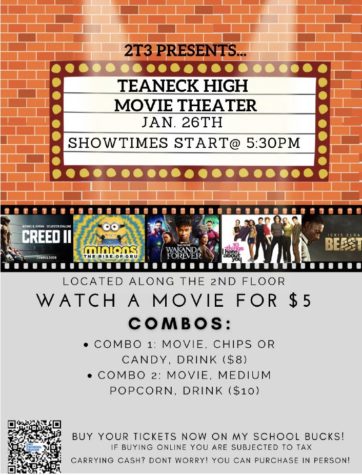 January 25, 2023
Get your popcorn, and settle in because the Teaneck High School class of 2023  will be hosting a Movie...
January 20, 2023
Imani M. is a sophomore. Her favorite color is blue and her favorite subject is math. She has a big family...
January 20, 2023
When asked about activities at Teaneck High School, there are a many number of clubs, sports, or organizations...

Loading ...