MVP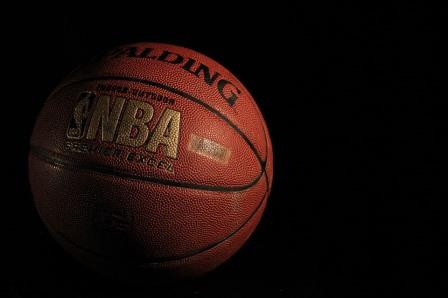 The race for this year's NBA MVP has been absolutely amazing. So many players are putting up absurd numbers this year and having breakout seasons. For example, Russell Westbrook of the Oklahoma City Thunder is having the best year statistically of any player in the NBA. Westbrook right now is averaging a triple double, being 31 points, 11 rebounds and 10 assists. No one else in NBA history has averaged one since Oscar Robertson decades ago. Not only is he doing this, but e's doing it as a POINT GUARD. The man is about 6'3 in a league where the average player is about 6'7. He's putting up a higher rebounding percentage than most NBA centers, which is astounding. He's also leading his team into the playoffs virtually by himself. The Thunder don't even have a star player paired up with him after the departure of former MVP Kevin Durant and star big man Serge Ibaka in the offseason. The only thing that may prevent Westbrook from earning his first ever MVP award is the Thunders' record. The Thunder are now 35-29, having lost their last four games. They're definitely going to make the playoffs but with their current seeding in the western conference it may cause him not to win MVP.
Right behind Westbrook is an all-star point guard for the Houston Rockets, James Harden. Harden is putting up similar numbers to Westbrook , averaging 29 points, 8 rebounds, and 11 assists. With the departure of former all-star center Dwight Howard in the off season, a lot of people wrote off the Rockets in this year's playoffs, including myself. I was very wrong. The Rockets shockingly have the 3rd best record in the western conference being 44-20. The Rockets this year have been an exciting team to watch with their onslaught of three point shooting. For the second year in a row, the Rockets are the league leaders in three point shooting, taking and making the most three's a game. With Harden now moved from the shooting guard position to run the offense at point guard, the offense is being run more smoothly than ever. However, I can't see them going that far in the playoffs. Although, I won't write them off completely because of how well they did in the regular season this year.
Kawhi Leonard of the San Antonio Spurs has slowly but surely emerged himself into the MVP conversation. Kawhi has developed into a better player every season he's been in the NBA. In just his second year in the league in 2014, he won his first championship with Spurs. He was even named the NBA Finals MVP as just a sophomore, which is amazing. Kawhi who is notorious defense (winning the defensive player of the year award in 2015 and 2016 and will probably win it this year as well) has developed his offensive game significantly. This year he is averaging 26.2 PPG and also snagging about two steals a game. Kawhi's two way performance on the court is really getting noticed by NBA fans and analysts. Not only is he scoring 26 points a night, but he's doing it in all under 20 shots a majority of the time. For example, a couple games ago he dropped 39 points only shooting 12/18 from the field, which is amazing. If he keeps this up, he can definitely win MVP and also Defensive Player of the Year at the same time.
We can't have a MVP race without including the best player in the NBA, LeBron James. Put LeBron on any team in the NBA and they are instantly a playoff team. His impact on the court is just that great. Not only does he play great, but he makes his teammates great due to his insane playmaking. This year with the Cavs, he is averaging 26 PPG, about 8 rebounds, and about 9 assists. This is definitely his best year statistically in Cleveland since the 07-08 season. Isaiah Thomas of the Boston Celtics is also having a career year, averaging 30 PPG and leading the Celtics into the number two spot in the East right behind the Cavs. Thomas, only being 5'9, is taking the league by storm. He also averages ten points in the 4th quarter, thus earning himself the nickname "Mr. 4th Quarter." If it wasn't for the play of Westbrook and Harden, Thomas would also be higher up in the MVP conversation.
This year, I would take James Harden as my MVP. Not only has he displayed excellence with his spectacular play, but has lead a team with no other all-stars to the third spot in the West. He's also had games where he's had triple doubles with 50+ points which is incredible. I wouldn't take Westbrook because of the Thunder's record, and LeBron can't win it every year even though he should because of how great his impact is. I wouldn't take Kawhi because of how late in the season his outstanding play came into effect. Isaiah Thomas is up there but not exactly because of his defense, ranking last in the league in defense.