Art Club and Classes at THS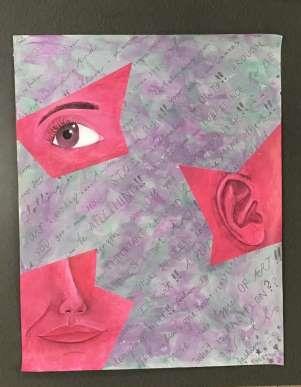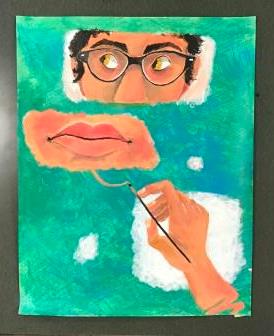 At Teaneck High School we offer a variety of fine and performing arts classes. Today I will report on what the Art I class studied during the second marking period. In Art I the students are beginners and created self-portraits of their face.  The portrait was a pencil drawing; the students needed to bring a photograph of themselves, the portrait will not be colored as this is a beginners class. The Art II class did a project fairly similar, the difference is that the artists focused on three different parts of their body; the artist was also able to paint the picture. The materials the Art II class used are acrylic paint, and watercolor paper.
As for students who are up for the challenge can take the AP Studio Art class, according to Ms. Noel the class can be as simple or complicated to the individual. AP Art class is for the students who truly have a passion for art and possibly want to pursue a career in something related to it.
I also asked Ms. Noel on advice for future art teachers she said "My advice for future art teachers is to have patience and to try to get to know your students individually to understand their art better." In the AP studio art class The AP Drawing portfolio consists of three sections: 1) Quality. 2) Concentration. 3) Breadth. These artists have been very serious and careful with their artwork. I am very impressed by the talent of the students at Teaneck High School and I'm definitely picking Art I as one of my courses next year.