Not Your Ordinary Valentine's Day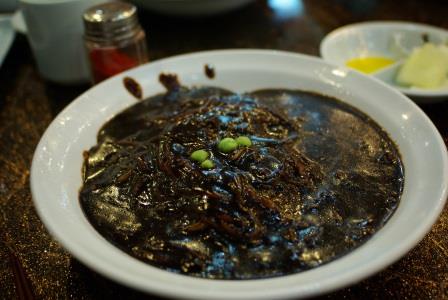 It's a typical night washing the dishes, the tv softly playing in the background, and as you reach to finally place the last plate on the top of the shelf you hear the taunting sound of "Every kiss begins with KAY" and suddenly it hits you. The saddest day of the year is approaching fast (at least it is if you're single). Valentine's Day is coming up and if your love life consists of sadness and woes, you still have 59 days (and counting) to make it to South Korea for Black day.    Yep that's right South Korea has a whole day (unofficial by federal government but official enough by the people) for singles to mourn their love lives while dress in their darkest attire. It seems only fair to let singles have a day of mourning especially after spending the last two months watching women buy chocolates for their oppas or dongsaengs on February 14th and then watching men return the favor to their nonnas or their dongsaengs on March 14th.
Of course if you plan on loathing the woes of your nonexistent love life on April 14th you need your best friend and a steaming bowl of jjajang myeon noodles. Not only is jjajang myeon a great comfort food but the black sauce that goes on top fits the desired aesthetic of Black Day.
While some may say Black Day is way too serious it's actually a lighthearted day with a very dark exaggeration. When you really think about it Black Day is really just a day you get all your friends together (the single one's of course) eat, talk, and remember that you should live life chasing your dreams not a person.