College Preparation List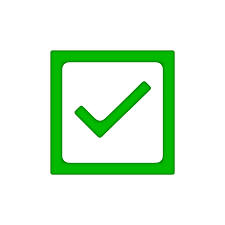 While April brings showers, May brings flowers… and college issues. May 1st marks College Decision Day, but the worries don't stop there.
Looking past picking a college, there are many more concerns students should be aware of. To help with this, here's a list of things to keep in mind.
Housing – Enrollment is not the only thing you have to sign! If you plan to live on campus, remember to sign the housing contract before the priority deadline and find a nice roommate.

Meals – Most colleges force freshmen to choose a meal plan, even if you live off campus. Review these plans and choose based on price and how often you'll eat.

Final Transcripts – Remind your counselor to send final transcripts once they're available. Test scores must be verified through the official sites, so you must submit those yourself.

Financial Aid – File the Free Application for Student Aid if you haven't already! Colleges use this to create aid offers, so even if you don't think you'll qualify for federal aid, file just in case! Contact the financial aid office at your college to ask about payment plans, extra scholarships, and appealing your offer (for extenuating circumstances, like medical emergencies).

Scholarships – Sometimes, a college just doesn't give you enough. If you need to fill the gap, consider applying for scholarships. Merit, need, and competition-based scholarships are still available. If you fit the requirements, give it a shot!

Placement Testing – After enrolling and paying the deposit, colleges usually give 30 days to complete placement tests for your upcoming courses. Sometimes, SAT or ACT scores can be submitted in place, but this varies by institution. Tests are taken on your student dashboard, so you'll need to remember your account login information.
This is not everything of course. Class selections, paying your bill, and other tasks still remain. However, if you organize and pace yourself, everything can be done on time!