Staying In Touch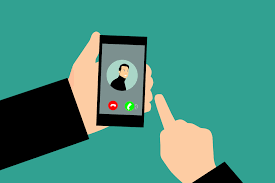 Self-isolation often leads to broken hearts and depressions, but it doesn't have to be that way.
During these hard times being resourceful with your time is important. You have to establish a balance between work and fun. However, even if you were to discover the goldilocks zone between work and fun, that doesn't always mean happiness is on the horizon.
This is where communication can help. If you have friends, family, and or loved ones that are outside of your reach because of quarantine there are still many ways to keep in touch and enjoy your time together.
Video Calls:
Of course, there are video calls! Many devices have video calling as a built-in feature but in a scenario where that is not the case, you can install an app.
Video Games:
If you enjoy spending time playing games and you have friends who enjoy playing games as well, why not try to play with them over the internet if you haven't already?
Dungeons and Dragons:
This one is a personal favorite, Dungeons and Dragons is a tabletop RPG (role-playing-game) where you and your friends can go on epic adventures together in whatever crazy worlds you can think of. The cool thing is that you can play it with friends no matter how far apart you are! All it takes to play is a little time and dedication and some tutorials and you'll be adventuring in no time!!!
There are plenty of other things you do with your friends, family, and loved ones while being separated by an air gap. Feel free to use these suggestions as inspiration and stay strong!