Rudra Indian Bistro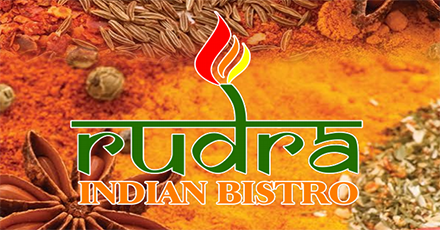 Living in Teaneck you know about Cedar lane and the many restaurants that line that road. Even though I have been living here for almost two years now I still have yet to try 90% of the restaurants.
So the other night when trying to find a place to eat with my boyfriend we came across this little Indian bistro called Rudra Indian Bistro.
To say I was surprised is an understatement. For starters the service was great, very friendly and always made sure we had water at our table. The waiter gladly took our order and was nice enough to answer our questions about the food. So we started with an appetizer by getting Samosas. They were very hot but that didn't stop me from eating them. They were delicious and just the right size.
For the main course I got classic curry chicken and my boyfriend got lamb curry. Both dishes were amazing. The chicken was tender and the curry sauce was spicy and savory and made for a warm and filling dinner. I highly recommend this place for small intimate dinner dates, but it's also good to go with a friend. Would definitely go back there again.