Our Favorite Four Are Back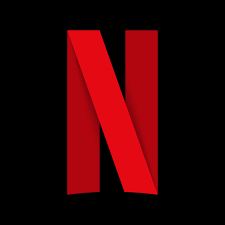 The return of Netflix's hit teen comedy-drama On My Block has been all the buzz since its release on  March 11th . After a year of waiting, OMB fans finally were able to see who kidnapped the four best friends in the finale of the second season right before binge-watching the next 7 episodes. Ever since March 16, 2018, this has become an annual trend among many Netflix viewers. Following a small, close-knit group of friends, the shows first seasons had consisted of many plot lines within the group, including a hunt for money from a heist in the 80s, the death of a friend of the group, an introduction of the sole girl of the group to her mother who abandoned her, and a continuous effort to remove one of the group from the gang life his family had been in for generations. Introduce guns, a lower-middle-class neighborhood, and a terrifying gang leading older brother and you have got yourself a show for the ages. The core four, Jamal, Ruby, Cesar, and Monse, have been friends for a long time before entering high school. Little did they know the years to come would hold some of their best and worst moments.
By the end of Season 2, none of the shows fans knew what to expect after the previous season had a cliffhanger resulting in a major death. The kidnappers could have been anyone, including members of the rivals of Cesar's older brother's gang. I didn't turn out to be much better though. The culprit was in fact Cesar's brother, Spooky's, boss. Her name is Cuchillos and she wanted the gang to find her ex-lover, the assumed dead former gang leader, Lil' Ricky. She releases them with a warning: bring him to her before the summer is up or it won't turn out good for their family's. The rest of the season is a race against the clock as they struggle to find Lil' Ricky and more and more problems arise, including a struggling relationship between beloved characters Cesar and Monse. Tensions between the friends rise higher than ever as the blame for their situation is thrown in every direction. The season did not disappoint though and provided viewers with a heartbreaking cliffhanger that left everyone shocked. And that kicks off yet another year of anxious waiting.
Produced by a long list of producers consisting of Jamie Dooner, Robert Sudduth, Hal Olofsson, and Arlyn Richardson, along with writers Lauren Iungerich, Eddie Gonzalez and Jeremy Haft, bring together a compelling story that many can relate too. The show has gained a following and strong support for its diverse cast and plotlines that apply strongly to minority groups from lower-class neighborhoods. This is possible due to the script being strongly based on the writers' lives as teenagers. The show has reached millions and has become an outlet for many teens struggling with any of the issues the show has openly talked about. The final episode of season 3 has raised an entirely new theme that the show seems to be headed toward, growing apart, and what that means for a group of friends as tight-knitted as this group is.
With the first season of OMB having been the most-binged Netflix show in 2018, it is easy to see how it has maintained an intense following of bingers who typically have watched the show many times. I, as a huge fan, am guilty as charged. The show has such an intense pull on the viewers that it is nearly impossible to stop thinking about it for a couple of days following. For many, the actors who play the loved characters have become some of our new favorites. Among them include Sierra Capri as Monse Finni, Brett Gray as Jamal Turner, Diego Tinoco as Cesar Diaz,  Jason Genao as Ruben "Ruby" Martinez, Jessica Marie Garcia as Jasmine Flores, and Julio Macias as Oscar "Spooky" Diaz. Their interviews have brought even more questions on what is to come and have blossomed many fan theories that not even the cast will know are true or not until later in the year. Of course, this all depends on the renewal of the show, which is more than likely considering its Netflix takeover two weeks ago. Hopefully, the producers will announce the show's renewal around the same time they did the last two years in mid-April and we will receive season 4 of the show around the same time in March next year. If you have not seen the show yet, don't worry, you have another year before we find out what is going to happen next in the lives of the core four and their friends. And until then, we promise nothing is going to change.